Islamabad (APP): Nation observes "Kashmir Solidarity Day" today to express solidarity with people of Kashmir in their struggle for right of self-determination under UN resolutions.
President Mamnoon Hussain will host the main ceremony of the Kashmir Solidarity Day in Islamabad today.
He will address the ceremony that will be a reflection of the national unity to express solidarity with the Kashmiri brethren.
Besides the leadership of the Hurriyat Conference, prominent political and social figures as well as the intellectuals would address the ceremony that would be covered live by national media.
Different documentaries encompassing the decades-old Kashmir struggle would also be shown.
People of Azad Jammu and Kashmir will observe Kashmir Solidarity Day with the renewed pledge to seek a solution to the longstanding Kashmir dispute in accordance with the UN resolutions and aspirations of the Kashmiri people.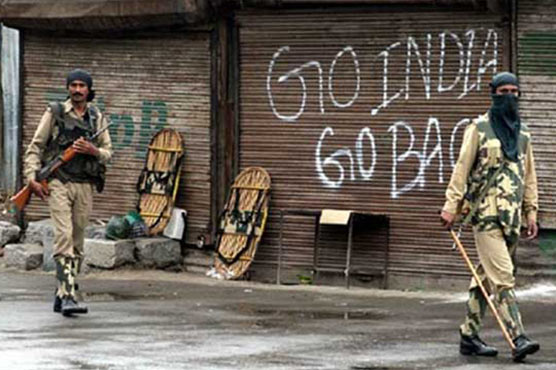 Public rallies, walks and seminars will be held in order to draw world attention towards the plight of oppressed Kashmiri people.
Food would be distributed among the Kashmiri refugees in their camps at Muzaffarabd, Bagh, Kotli and Mirpur in connection with the Kashmir solidarity day.
Read more:
Resolution of Kashmir issue is must for regional peace: President
Meanwhile, different rallies in connection with the Kashmir Solidarity day were taken out in Muzaffarabad city on Sunday.
Participants of the rallies chanted anti-India and pro-freedom slogans.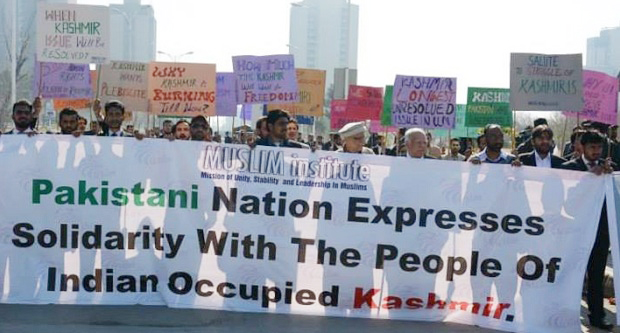 A special sitting will be held tomorrow at the Aiwan-e-Karkunaan-e-Tehreek-e-Pakistan, the Mall, Lahore to express solidarity with the struggle of the people of Indian-held Kashmir.
Likewise, a 'Kashmir March' will be staged at the Mall, Lahore tomorrow to extend moral support to the struggle of the Kashmiris.